I am a father to two beautiful children and a husband to a beautiful woman who loves and supports all my crazy ideas. I am a chef in title but will always be a line cook at heart. I have been a staple on the culinary staff for the Southern Foodways Symposium since 2008, a celebrity chef for Holland American Cruise Line, a culinary Instructor at Mississippi Delta Community College, an executive chef for both Six Shooter Land and Timber and Merrimac Farms (two top flight hunting camps) and a private chef for events featuring Morgan Freeman, Herbie Hancock, Rosanne Cash and Justice Antonin Scalia. I was named the King of American Seafood 2013. I competed on Season 2 of Food Network's "Cutthroat Kitchen" (and got kicked off during the second round for my Pad Thai being "too spicy"-- come on Jet Tila!). I was featured in Simon Majumdar's book Fed White and Blue. I owe my career to the great chefs that came before me, like John Currence, Derek Emerson and Kelly English. I am a decent golfer but elite beer drinker. I live by a statement that I once heard John Currence say, "My food doesn't tickle your palate, it punches you in the face!"
Here is what people in the industry say about me...
Chef John Currence, "Johnny Snack"
www.chefjohncurrence.com
Owner/Chef, City Grocery Restaurant Group
2009 Best Chef South, James Beard Association
"David is one of my favorite people to cook with in the world. He is entirely unflappable and cooks for the greatest reason there is to cook, for the love of it. He inspires students, friends and peers every time he approaches the stove and he is great company around the fire after the work is done."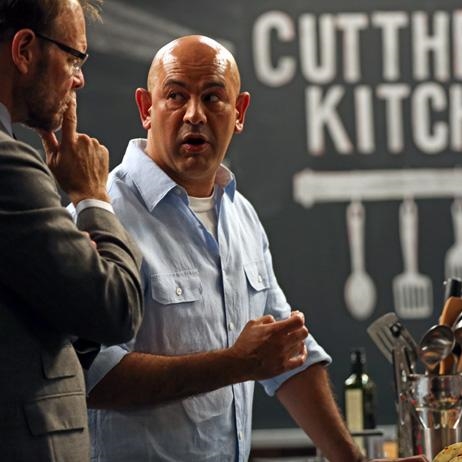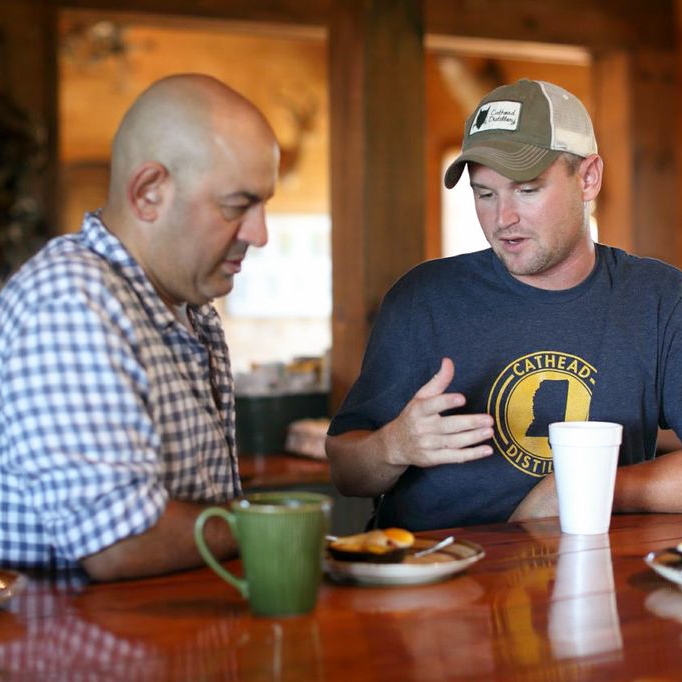 Simon Majumdar
www.simonmajumdar.com
Author, Food Writer, Culinary Personality
"I meet a lot of chefs on my travels who have a genuine passion for food, but few who match it with the skill and exuberance of Chef David Crews. Spending time with him as he hunts and cooks in rural Mississippi is an experience not soon to be forgotten, although I still shudder at the memory of the hangover which accompanied it."
Richard Patrick, Austin Evans, and Majure Markow
www.catheadvodka.com
Cathead Distillery
"Dave is a damn good friend, a great drinking companion, a chef you can actually get along with, who is humbly talented, and most of all a proud Mississippian who lives and breathes through his craft"
John T. Edge
www.johntedge.com
Author/Director Southern Foodways Alliance
"David Crews is just about the hardest working chef I know. No one keeps his head down and cranks out deliciousness more efficiently or more joyously than David. Plus, he's a selfless champion of the people and places of Mississippi."
Chef Michelle Bernstein
2008 Best Chef South, James Beard Association
"Chef David Crews is an inspiration, not only to me but a whole community; He is humble, selfless, kind and genuine. Working as a chef for over 20 years now I have met some amazing people, but very few as memorable and likable as David. He is immensely talented with no ego, creative, organically and naturally and a friend to everyone. I am waiting by the phone for him to ask me to come back and cook with him one day soon. I would fly to the ends of the earth for that opportunity again and again."